Located in the heart of East Quarter, 300 Pearl is EQ's newest development. It connects Deep Ellum, the Central Business District, and the Farmers Market.
NOW LEASING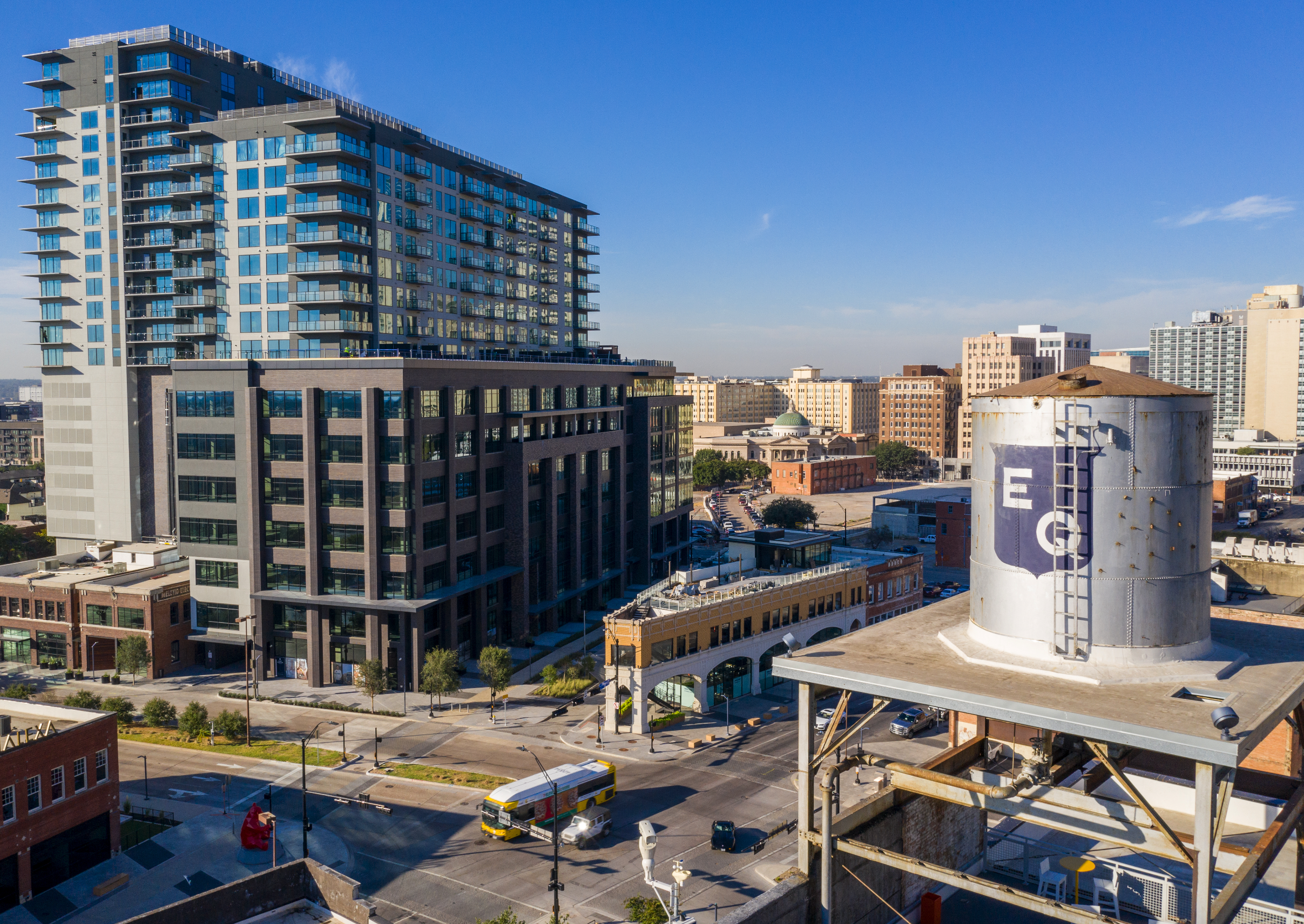 View gallery
New, Class A Office Space Doesn't Have To Be in a Glass Box
300 Pearl embodies the brick, stone and steel structures of East Quarter's historical buildings and provides tenants with a premier alternative to the ubiquitous glass tower. Our office space is thoughtfully designed to orient an overwhelming majority of the windows towards unobstructed panoramic views of downtown Dallas. Office amenities include expansive covered balconies, fitness center (Volta), and a private lounge and bar (Leather Apron) located in the existing, turn-of-the-century Meletio building.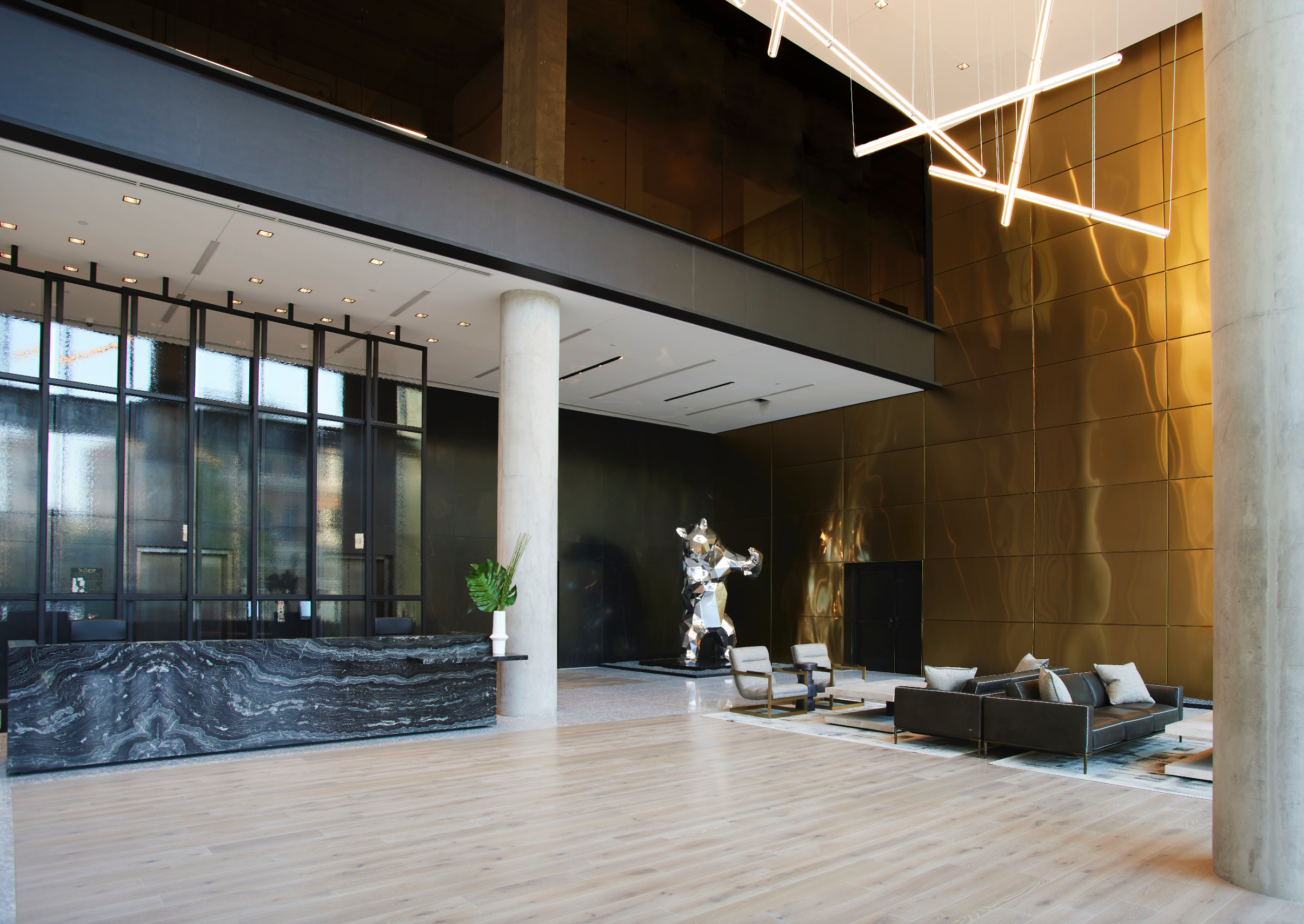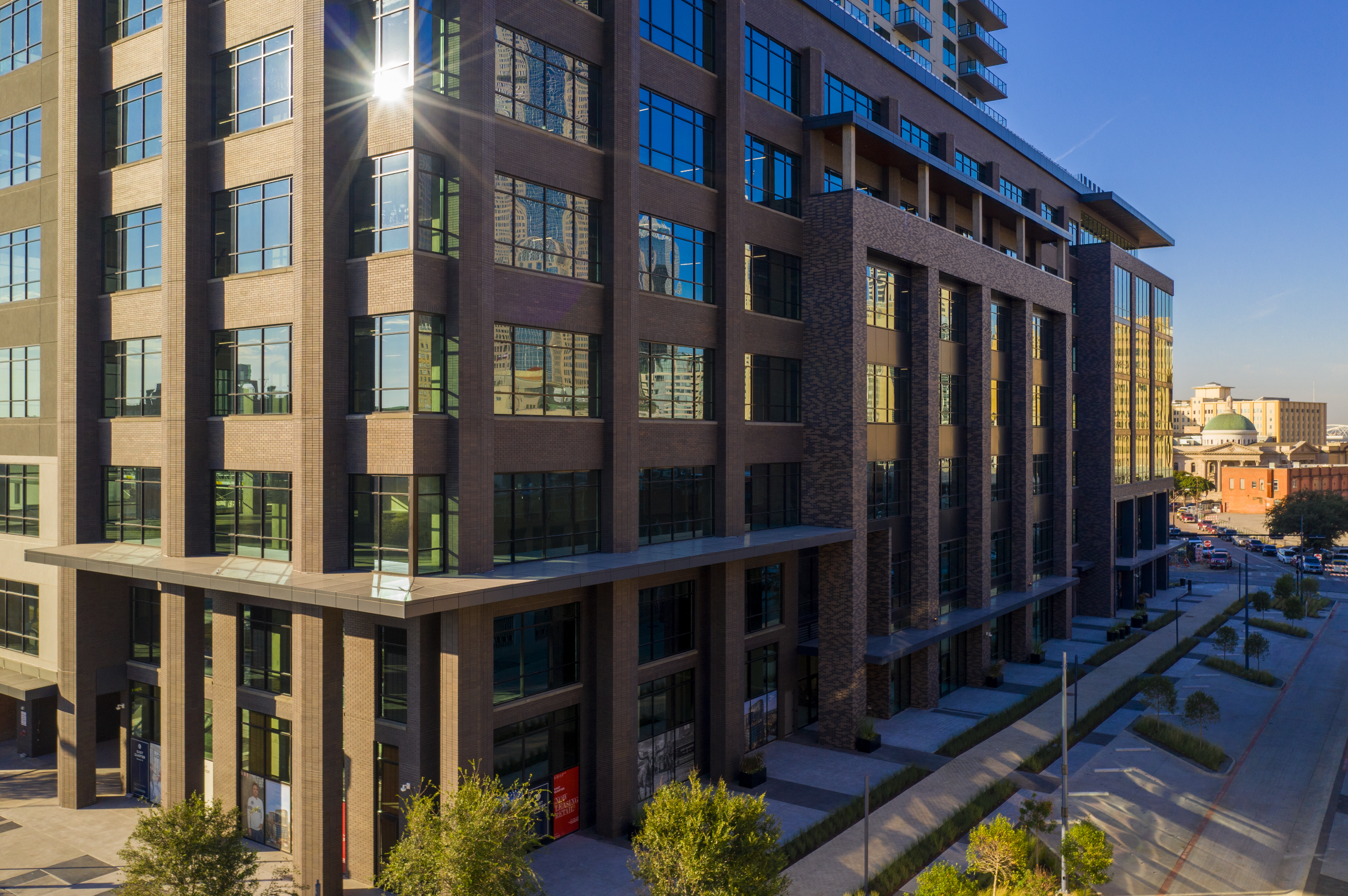 View gallery
25,000 SF of retail within 300 Pearl thoughtfully positioned across from Nick Badovinus' National Anthem and steps away from Deep Ellum and Farmers Market
300 Pearl's on-site, ground floor retail is centrally located within East Quarter, a 5 minute walk from the heart of Deep Ellum and 1 block from the Dallas Farmers Market and Food Hall. Directly across the street is National Anthem, the newest restaurant by Dallas' most celebrated restauranteur, Nick Badovinus (Town Hearth, Desert Racer, Perfect Union Pizza Co., Neighborhood Services, Off-Site Kitchen, Montlake Cut). National Anthem features three bar and restaurant concepts open for breakfast, lunch, happy hour and dinner – an all-day spot complete with a rooftop patio, biergarten and panoramic views of the downtown skyline.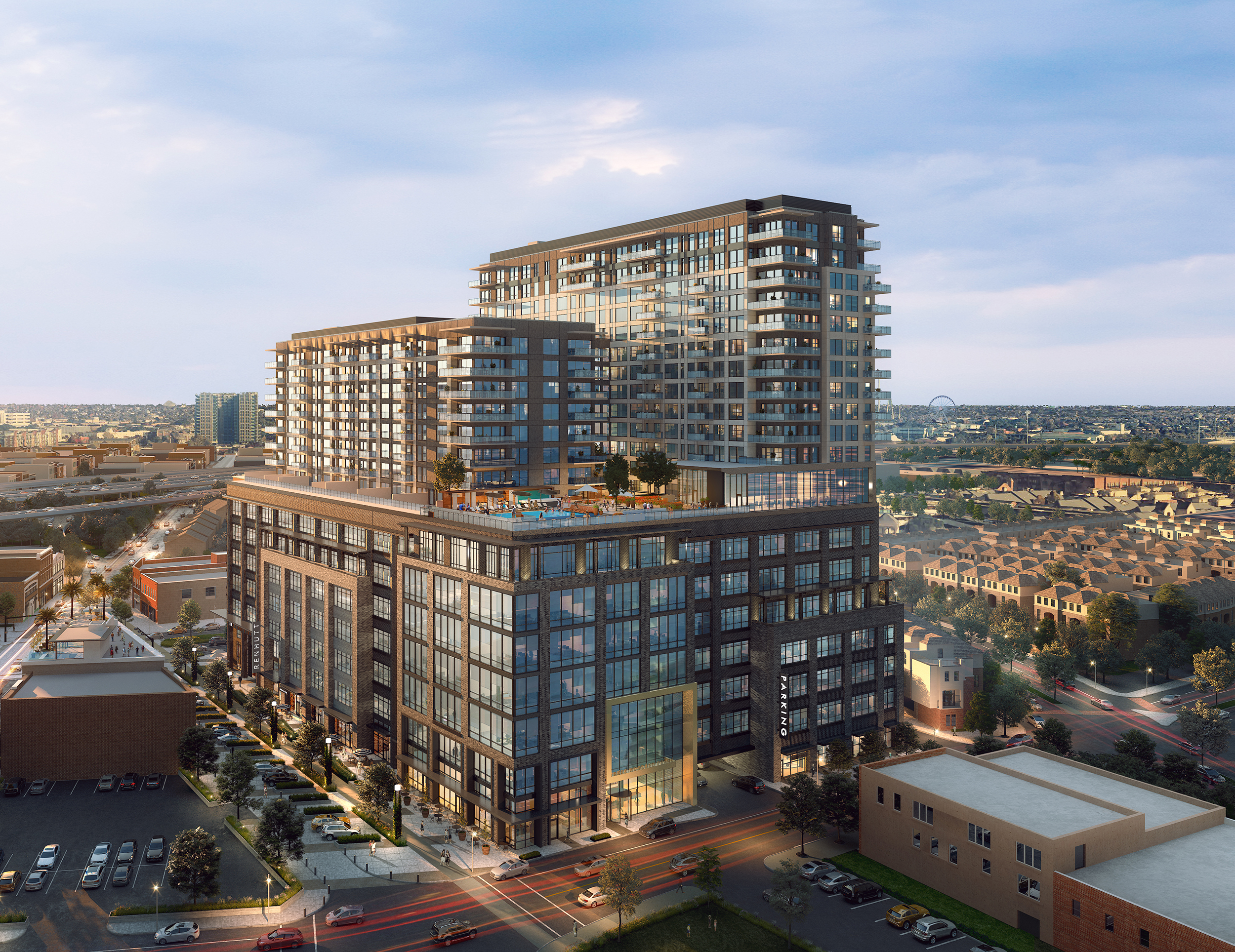 Residential
Office
Retail
FOR LEASING INQUIRIES:
OFFICE: CBRE
Jackie Fraker Marshall

Ben Davis

Fletcher Cordell