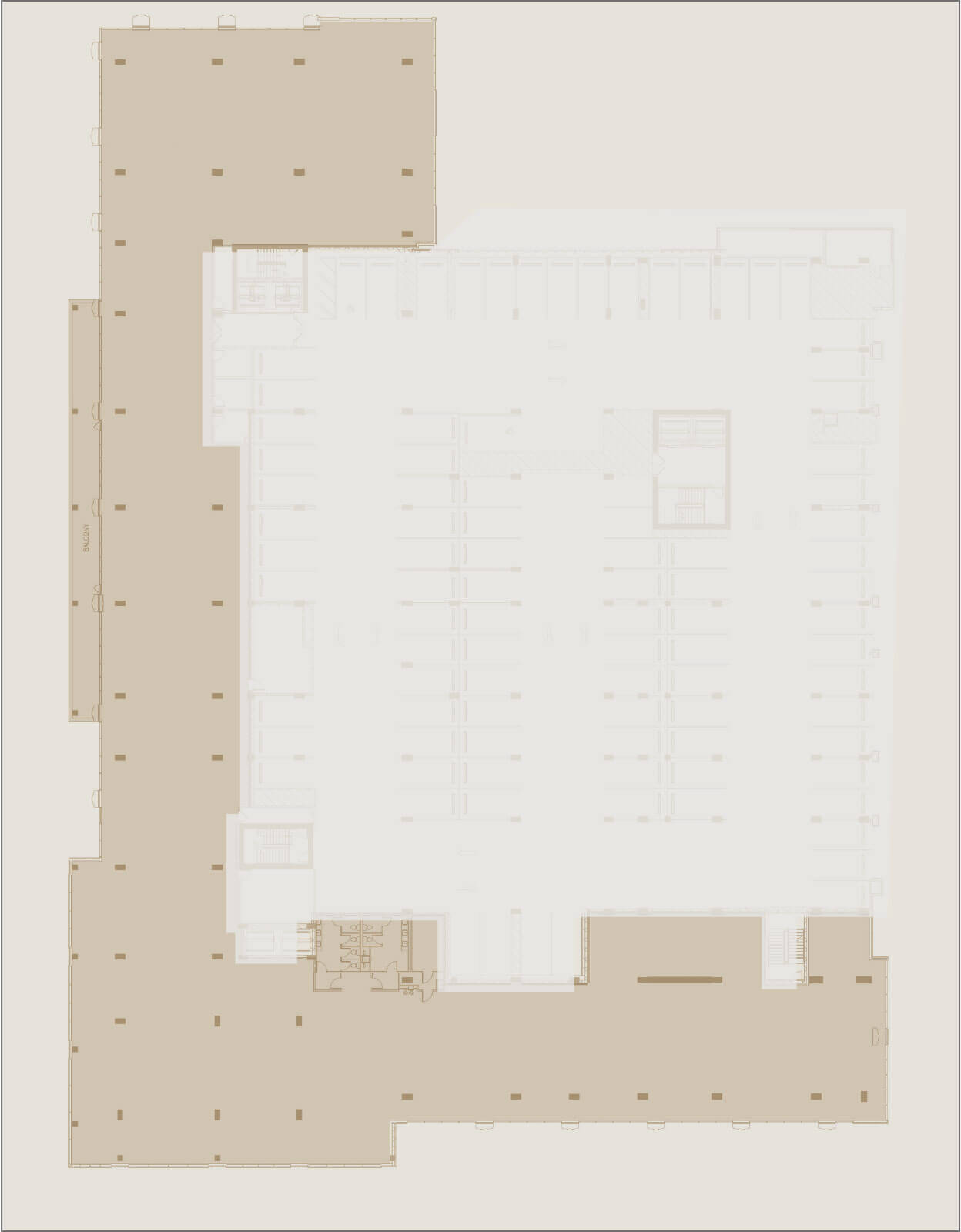 A MORE DETAILED LOOK INSIDE
Private Balconies

Expansive, covered terraces overlooking Harwood Park and the Downtown skyline.
L-shaped floorplates

Averaging 32,000 square feet, designed to orient the majority of windows toward the downtown skyline.
Direct access to office space from parking floors

Cut the elevator out of your daily commute and walk from your vehicle to your desk.